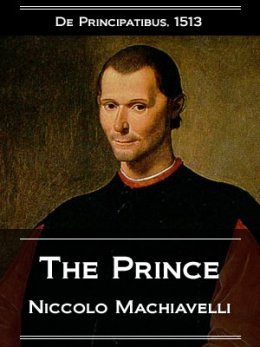 THERE ARE TWO BOOKS REQUIRED FOR AP GOVERNMENT:
1).

THE PRINCE, by Niccolo Machiavelli
2).

CONTEMPT OF COURT: THE TURN OF THE CENTURY LYNCHING THAT LAUNCHED A HUNDRED YEARS OF FEDERALISM, by Mark Curriden
You will be required to annotate* both books as you read.
I

For

The Prince, please annotate by highlighting what you believe to be the 10 most important lessons Machiavelli is providing "the prince."

(Also note the reasons for your choices.)
II

For Contempt of Court, annotate (using three different color highlighters or post-it notes for each category as follows):
a).

the legal problems/constitutional violations associated with Ed Johnson's arrest, trial, conviction and punishment.
b).

the basis for Noah Pardon appealing Johnson's case to the Supreme Court
c).

the Supreme Court's actions and reasons for its actions from the time of Pardon's appeal forward.
*For our purposes, annotate means to mark and briefly summarize (note) important passages from the book, according to the criteria described above.
If you own the book, you may annotate by writing directly on the page.
If you don't own the book, or if you prefer, you may use post it notes.
Keep in mind, if you are writing directly in the book, everything that is underlined must have a comment in the margin to explain why it is underlined.
If you are using post-it notes, every note must be written on explaining the significance of the passage you are marking.
YOU MUST BRING BOTH ANNOTATED BOOKS TO CLASS ON THE FIRST DAY.
I WILL COLLECT THEM AND GRADE FOR ANNOTATIONS.
YOU WILL HAVE A QUIZ ON
THE PRINCE
THE SECOND OR THIRD DAY OF CLASS.
YOU WILL ALSO BE EXPECTED DURING THAT FIRST WEEK TO WRITE ABOUT/DISCUSS THE PRINCE'S LESSONS YOU'VE HIGHLIGHTED IN YOUR ANNOTATIONS.
Both books can be bought at AVID Reader book store at 1600 Broadway (near the corner of Broadway and Land Park Drive).

Avid Reader will have a "summer reading" table set up and the books should be there.

If not, they will be able to order for you. You may also order each on-line through Amazon.com or Alibris.com.