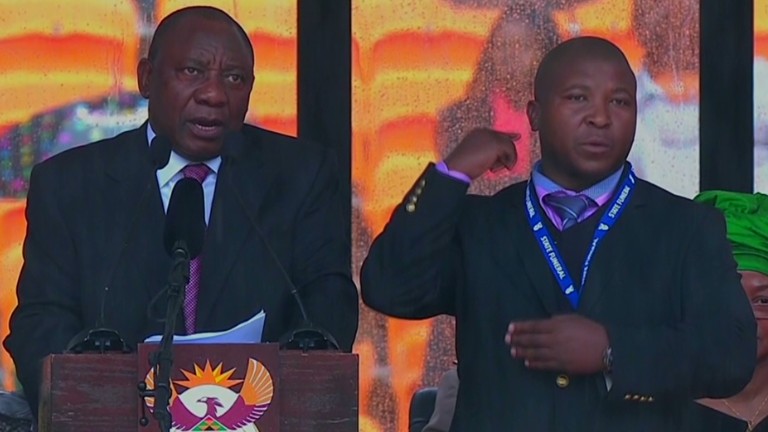 During the speeches for Nelson Mandela 's funeral, there was a strange unknown man interpreting sign language to the deaf. There was a huge controversy whether this person can actually do sign language or not.
Paul Breckell, chief executive of the U.K.-based charity Action on Hearing Loss, stated that this fraud isn't actually signing anything but just gibberish. Not only that, but also, it's been found that this fake had only 1 year of sign language experience. The fraud,
Thamsanqa Jantjie, to his defense, stated that he was distracted because he saw angels coming from heaven.
I really don't know what this nutjob is doing during at the speech. What the heck? You can read more Here