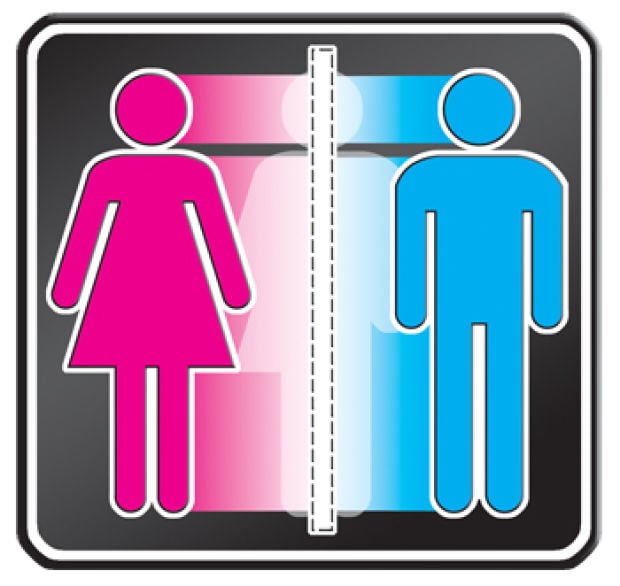 Have you heard about the Transgender Student Law? If not, KEEP READING!!!
--------------------------------------------------------------------------------------------------------------------------
When we return from winter break, a transgender law is scheduled to go into effect and our school leaders are training teachers on how to comply. Governor Jerry Brown signed AB12-66; giving the transgender K through 12 students the choice of using whichever bathroom matches their gender identity and the option of playing on either girls or boys teams. As mentioned above, the law will be goes into effect by January 1st.
"Whaley said what's most important is that all students feel safe and have equal opportunities available to them."
Believe it or not, our Sacramento City Unified School District is a part of it. Lawrence Shweky (our Integrated Sports Services Director) says, "It would give transgendered students the right to use the bathrooms and locker rooms that corresponded with their gender identity."
However, of course, there is still some uncertainty amongst administrators about what they have to do to comply and how exactly schools will be affected by the law.
Opinion: I do agree that transgender children should feel safe and be able to be what they are. On the other hand though, I wouldn't like it if they let boys/girls and transgenders use the same restroom all at once. I mean, (for girls), imagine seeing a 6'2'' super manly kid in our bathroom. AWKWARD. Maybe if it's just one room where they can lock the doors (like teacher's bathroom?), but not all together. I can foresee that there could be some future challenges that the district may have to solve like they will clearly have to set up a clear policy to identify transgender students from imposters which I think is hard to do. And with that, it could cause a lot more issues with the students. I think what they can do though, that I'll agree on, is they should add an additional stalls for unisex or transgender kids.
HERE'S THE LINK TO READ MORE